Hello! Welcome to this month's Australasian Close to my Heart Stamp of the Month blog hop!
If you hopped on by from
Shaunna's blog - Passionate About Pages
then you are in the right place! If you came here from somewhere else, that's ok, join in by hopping through - simply click the link at the end of this post and then follow the trail of blogs until you end right back here!
Today I am going to share an easy but effective card which features our May stamp of the month -
S1505 Just Sayin'
available exclusively throughout May for $27 or for just $5 when you spend $75.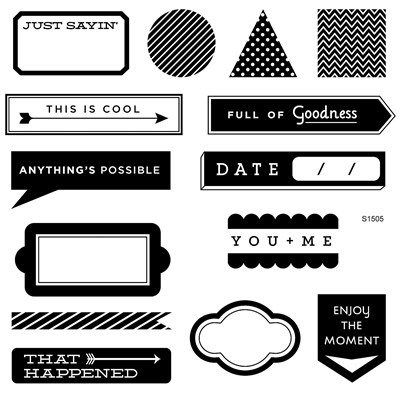 I made a card similar to this a year ago and have constantly been requested for it since so when I saw the shapes in this stamp of the month I knew what I was going to do.
Using
Pacifica
,
Cranberry
and
Canary
ink I randomly stamped the background with each of the 3 shapes.
I then stamped the striped dovetailed pennant twice in cranberry ink and trimmed up to create the ribbon on the card. Using pacifica and canary I stamped the same image and trimmed to use as embellishments under the tag. I used pacifica for the tag itself and the 'thanks' was a stamp from the
Pathfinding Cardmaking workshop on the Go (
G1083).
I am a bit sad I haven't had time to create a scrap book page to share with you using this set as it really does lend itself to pages, I am looking forward to using it on some pages this month (hopefully inspired by some of my fellow bloggers!).
Just Sayin' is only available until the end of May from your CTMH consultant.
I'd love you to leave a comment before heading off to the next stop,
Lauren's blog -
CTMH Craftings
.