Welcome to this month's Australasian Close to My Heart Blog Hop!
If you have arrived here from
Wendy Hopper's Expressions of the Heart
then you are in the right place. If you landed here by accident, no problem, please join in by following the link at the end of this post.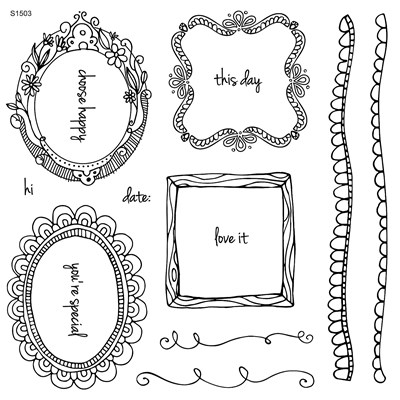 This month's stamp is a lovely set of frames and I am sure you are going to see lots of great ways of using them in this hop. I am excited to see what everyone has created especially as I have had a very busy month and haven't had a lot of time to play with it! As I am writing this it is past 1 in the morning so please forgive the hurried post.
Here is the card I have made:
I have coloured the frame with Shin Han markers and cut the centre out to peek through to the inside of the card. Then on the inside I have stamped my monster from the Love Ya Silly set (my current fave). To give the monster a bit more definition I have outlined him in black and added a googly eye.
Next time I make this card I will adding a second piece to the front cover so as not to get the frame outline on the back from the markers - although I don't hate it exactly... it kind of gives the card a little something.
Anyway it's late and I have to be at a craft stall in less than 7 hours so...
If you want to get in on the framing action with '
Choose Happy
', get in before the 31st of March 2015. And remember that it is only $5 when you spend $75!
Love you to leave me a comment (although I wont be replying for a day or two... boy am I busy! But I promise I will get back to you all).
Next stop?
Shaunna's Passionate About Pages